I am sure you have had the boss from hell. This is my story. I really trusted and believed in her. She was one of the evil ones that hide behind God. She claims to go to church every morning. However when she came to work she began her destruction of everyone's souls. She made you believe she cared. Caring to her was finding your weaknesses to control you. The sad part is I really did care about her. This poem was written because she wanted one. Believe me it took quite awhile. I had to try and remember when I did like her. This is a typical kiss ass poem.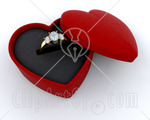 You gave me chance when no-one else would,
You realized that I was misunderstood.
To you I was a diamond in the ruff,
You saw past the image that I was tough.
You wanted to guide me and help me grow,
To teach me the things I needed to know.
I needed someone to believe in me,
You saw in me who I wanted to be.
I've learned so much from watching you,
You've showed me the life I want to pursue.
You've had the chances to give up on me,
Some many times we didn't agree.
You know when I'm happy,
You know when I'm sad,
You know when I'm hurting,
You know when I'm mad.
You tend to push me really hard,
You like to catch me when I'm off guard.
Sometimes I don't understand your way,
Sometimes I question what you say.
We changed together, we've grown together
We've helped each other to become better.
You see things the way you believe they are,
You saw that together we would go far.
I won't always agree with your ways,
Yet I'll be there for you on your toughest days.
Thank-you for allowing me a place to call home,
Thank-you for believing in what was unknown.
Copyright belongs to: Kymberly L. Berson 2006