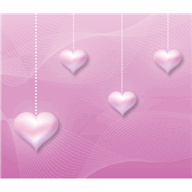 How do I stop my heart from loving you, when I look back on all we've been through.
I question if you'd be better off away from me, If only the future was mine to see.
Your being torn by loving me, I see you struggle with who you should be.
If leaving you will eliminate your heartache then its chance I m willing to take.
You already know that life isn't fair and eventually you'll figure out its sometimes easier not to care.
A heart can only take some much pain when its finally in pieces it can drive you insane.
If when you look back and when you remember me I want you to see who I tried to be.
Neither you nor I had say in the Love they took away. Please remember I'll Love you forever and a day
You have to be the daughter she wants you to be, remember that someday you will be free.
I wish I could shield you from her selfish way I can only remind you that must continue to pray.