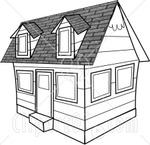 I lost my job, my car my home
I slept in the car I was all alone.

Pictures of grandpa and my brother,
Never again can I take another.

Years of memories and special times,
I had no choice, I left them behind.

I beat those odds I rebuilt myself,
I was even able to regain my health.

So many tragedies I've overcome,
Will they ever be over and done?

Once I made it through this chapter,
I just new my life would be filled with laughter.

I never imagined I'd be writing these words,
The first time was crazy but twice is absurd.

I made a new life when I lost it all,
I believed God had me I could not fall.

I think God wants me to remember the past,
This is only a stumble it will not last.